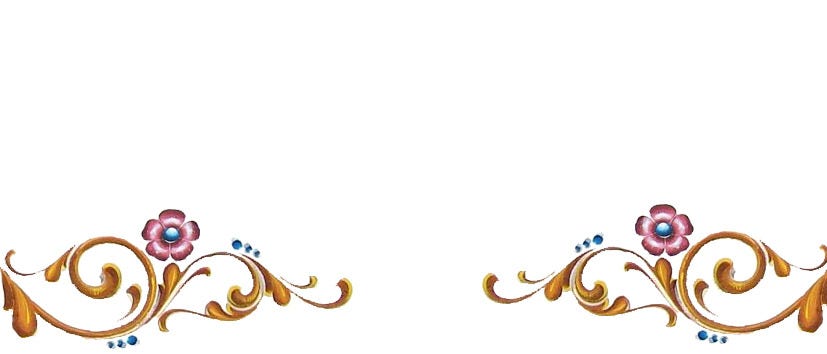 Tango Festival & Show Booking
Tango Show and classes in Munich (München) and all over the world.
Booking el maestro Roberto Herrera and Ani Andreani for Tango Show, Festivals and Milonga.
Roberto Herrera & Ani Andreani
You´re looking for a professional dance couple for your event?
Or are you looking for the line up for your next Tango Festival or Milonga Event?
Or are you looking for a special theater spectacle?

Here you can find everything about us, Roberto Herrera & Ani Andreani de Herrera, whom we are and how to contact us.

For fast communication:
Mail: tango100@email.de
Tel & WhatsApp: 004917634172669

We are located in Munich, Germany.
But for your event, we would also travel around the world!


6 Reasons, why you should book Roberto & Ani for your event
More than 45 years of teaching Tango & Folklore (classes)
If you want to bring a decent portion of authentic Tango spirit to your event, it´s Roberto who should be there.
With more than 45 years of teaching experience for Tango and argentine Folklore, Roberto shows up with a uncomparable curriculum vitae.
His expansive experience in dancing and teaching makes him know exactly what each one of the class participants needs to improve his/her Tango (and Folklore).
Tell me, how would it feel to offer Tango classes, in which presice indications about the technqiue, the step position and rythm make your event participants improve and understand better their individual Tango?

Though teaching for such a long time, Roberto claims to himself to continue developing new combinations and searching for new ways of interpretation continously, whereby he always takes care that his creations are full of Tango spirit.

His outstandig positive way of teaching lets the students pass a wonderfull time, puts a big smile in everybodys face and brings a feeling of success to everyone. For Roberto the most efficient way of making a student learn something is positive feedback.
Young spirit and clear explanations (classes)
The huge experience of Roberto is rounded up by the precise and easy understandable explanations of Ani. Since she is from the new generation of Tango teachers, she brings the contemporary part into the teacher couple.
Beeing a teacher, in various different fields, for 20 years already, she is specialised in explaining concepts in a very clear and easy to remember way. Her goal is not only to teach a sequence but to also transmit, how and why the technique of the sequence makes the class paricipants improve their Tango, so that they can always take home the basic idea of the class and reuse it with other steps.

Her students love her for her funny and empathetic way of teaching. Dancing both roles she can is also able to communicate the necceseties of the other in the couple to improve the conneciton between leader and follower.

Since Ani felt in love with Tango, she started to enlarge her knowledge about the whole Tango culture everyday. Followig intensively the biggest social media channels, she always knows what the actual Tango trend. Combining this inspirations with her far-reaching understanding about the history of Tango, she always is searching for a way to combine Tango trends with traditional Tango spirit.
We support you with advertising
All Events that Ani and Roberto will participate in also will be promoted via their social media channels (Facebook and Instagram), the homepage and our Newsletter.
We share the event regulary, also in different groups and with different hashtags, if you want.
Furthermore we have a close cooperation with the people of the Tango Partner App, who can reach more than 75.000 Tanguer@s all around the world and who support us with postings and advertising within the App and their facebook page.


Imagine a Tango class in your event, where your event participants finally could figure out, how to enhance balance, musicality and connection with the partner with easy and simple tricks, by just following some basic concepts.

With the large expertise of Roberto and the fundamental knowledge of Ani, about movents and the human body, they make their students understand, how they can improve certain movements following the concepts of their origin to make them as most tango as possible.
Do you for example know, what is the origin of a gancho...? Surely if you do, you will be able to interpret it in a remarkable emotional and deversified way, and make you partner feel gorgeous dancing with you.
Tradition meets Innovation (classes & shows)
Both Roberto and Ani do love traditional Tango dancing but also to incoorporate new Tango styles and ideas into their Tango.
Thereby they always search for a way to be the most open-minded possible but the most close to traditional Tango, neccesary to not loose the beautiful deepness and honesty of the connection, as it was achieved in the older times.
They have made it their task to preserve the old traditions and to package them in such a way that they can also be reconciled with today's tango.


Unique and inspring (shows)
Do you want to bring a high quality Tango performance to your event participants?
Let us do that for you!
Robertos shows are known for their high quality of style, their extraodinary musicality and always bring a big load entertaining with surprising and stunning moments.
Roberto wasn´t only the dancer of Osvaldo Pugliese and companied him on concerts all around the planet, he also is the creator of the Tango show in the legendary Tango Bar "El Querandí" in Buenos Aires. He is the director of his own Tango Comapany, presenting his art on stages all around the planet. He was dancing on broadway and in the most important Tango stage "El teatro colón".
He further created various signiture choreografies, that inspire thousends of Tango dancers all around the planet, like "Recuerdo", "Chiqué", "Mala Junta", "La Cumparsita" and "El Llorón", which he still dances, now in a version made for and with Ani.

Today the shows of Roberto and Ani show up with a broad spectrum of different styles. Here you can find (almost) everything: lovely improvisations, powerfull Tango Escenario, funny Milongas and rousing argetnine Folklore.
If you never saw Roberto doing the Malambo with boleadoras, don´t loose time, book them now and get fascinated like so many others before. If yes: we know you want to see it again :)


Some impressions of our Tango Shows
Roberto Herrera
Roberto Herrera, el maestro de los maestros, Tango dancer, choreographer and teacher with more than 35.000 hours of given lessons and more than 45 years of professional Tango career.
He was the leader of the soloist dance couple of Osvaldo Pugliese, Leopoldo Federico, Sexteto Mayor and many more.
He was the first dancer and chorography assistant of the National Ballet of Folklore of Argentina.
He is the creator of the Tango show of the Casa de Tango 'El Querandí' and was dancing in the biggest Tango companies like 'Tango Argentino', 'Tango Pasión', 'Tanguera' and others.
Since 2005 he is the director of his own Tango Company – the Herrera Tango Company – which tours around the world, presenting in more than 300 shows his own Tango spectacles, like 'Tango de Buenos Aires', 'Tango Nuevo', 'El Tango' and others.
In 2012 he founded the Herrera Tango Academy, which today consists of three branches in Buenos Aires, Milan and Munich.
Roberto is teaching in the Tango festivals all around the world and is member of the jury of the Tango World Championship of Buenos Aires.
Ani Andreani
Ani Andreani de Herrera is the prima bailarina of the Herrera Tango Comapany as the partner of Roberto Herrera.

She started to teach dance and movement arts in 2001 as the youngest teacher of bavaria.
In 2008 she became the german champion of acrobacy dance couple.
In 2016 she started to give Tango classes and danced in local tango shows.
In 2019 she opend her own Tango school, Tango genial.
From 2020 she is Tango teacher at the Herrera Tango Academy and teaches at festivals and Tango schools all around the world.

In the Herrera Tango Company she is dancing Tango and argentine Folklore as the prima bailarina with Roberto Herrera on international stages.